Welcome to the Fleming Island High School Newspaper
Welcome to the Fleming Island High School official newspaper! I wish there was a crazy story behind it to tell you, with scandalous dramatics or villains and heroes, but it was all just a couple of incredibly determined kids. This has been over a year in the making, and the magicians behind the scenes (and screens) hope the readers enjoy all the stories and inside scoops they have to offer. A magician never reveals his secrets, but he does thank the rabbit in his hat for bringing the trick to life! Now let's pretend that secret was already revealed…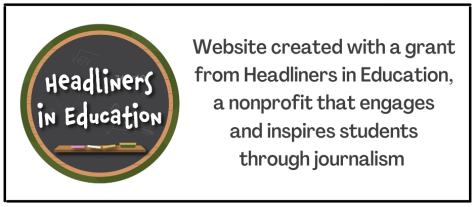 The FIHS Newspaper team would love to give our biggest thank you to Headliners In Education! HiE is a non profit organization dedicated to helping students showcase their stories in journalism outlets just like this one. Headliners not only helps schools set up journalism programs, but provides journalism events, camps and even seminars for students to attend. Not to mention a killer section in a college resume… Plus, having an opportunity to develop lifelong skills is the greatest gift anyone can receive and Headliners provided that for FI High and we couldn't be more thankful! Make sure to check out the Headliners In Education either on the main page of the newspaper or right here on this very story!
The Fleming Island High administration deserves a round of applause as well. To our Principal and Vice Principal, thank you for believing in the potential of us students and all we can accomplish. To Mrs. Morris, thank you for supporting us every step of the way, and thank you for your patience; although we are students, we are also teenagers and those can certainly be a handful, but you stayed with us! To Mr. John Vitti, all the way in Massachusetts, thank you for helping students across the country develop their voices and leave their mark.
Last, but certainly not least… Thank you students of Fleming Island High School! This newspaper could not have been anything at all without you; especially without your games and matches, and club events, and beautiful plays and performances. Everything the newspaper writes about is a product of everything you contribute to the school and community! 
One last thanks, from a couple of kids who like to write, to you, our readers. We hope you enjoy reading from us and with us!