These cookies are delicious treats to have after dinner, or at an event. They are often displayed at big events like weddings in Mexico. However they are commonly served during Christmas time in other parts of the world.
Disclaimer- this recipe calls for nuts, do not consume if you are allergic to nuts.
Cookie History
The origin of these cookies is unknown, but it is believed by historians that the name "Mexican  wedding cookies" was created to replace the term "Russian teacakes" due to the strained relationship between the United States and Russia, during the Cold War.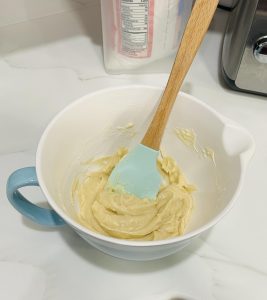 Story continues below advertisement
Links
This recipe can be found on, https://www.food.com/
Click on this link if you want to see more information as well as the directions.
Ingredients
one cup of softened butter
1/2 cup of powdered sugar

Mixture of sifted flour and salt. (s)

one teaspoon vanilla
two and 1/4 cups of sifted flour
1/4 teaspoon salt
3/4 cup of chopped walnuts or 3/4 cup of pecans
powdered sugar (for rolling the baked cookies in)
Review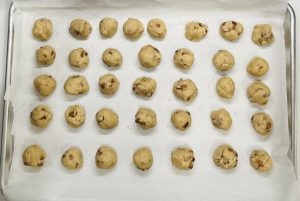 To be honest the main reason that I baked these cookies was because of my mom. These cookies are my mother's favorite type of cookies because they remind her of her childhood. The cookies were overall pretty easy to make, however my arms did hurt a lot after. I recommend trying them out.