Concert Going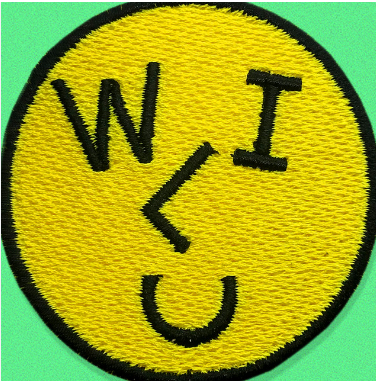 I recently went to a Wilco concert. Wilco is one of those indie-folk bands that are really good. They're one of the founders of the indie folk movement in the nineties and early two-thousands. The concert venue is the St. Augustine Amphitheater, and this wasn't the first time I've been. A couple of birthdays ago, I was gifted tickets to see Glass Animals, which was an okay concert.
The venue isn't too big, but it's not tiny either, so you could have nosebleeds and still be satisfied. This wasn't the case for Wilco, though. My father bought three third-row tickets to the right of the stage. The price wasn't outrageous for these great tickets because Wilco is now a more nostalgic band.
When we got there, a bus was out in front. My father thought this was the tour bus and hopped out, he went up to a security guard and asked if it was, but it wasn't. Apparently, it was a bus from Gainesville, a cult of forty-year-olds that loved Wilco all boarded a bus to drive down to St. Augustine. This revelation that some people loved Wilco that much confused me. I asked my mother what the deal was, and she also expressed her confusion. Wilco is good. There's no denying it. Their second studio album, Yankee Foxtrot Hotel, got a perfect ten from the hard-grading critics of Pitchfork, the renowned music reviewer. I listened to and appreciated that whole album, but the rest of Wilco's discography flew over my head. But these adults devoted this time and money to come down on one of those nice charter buses to see them. The whole group wore similar silly headbands that made them look like aliens. I could imagine them riding there singing Wilco songs.
After an awkward metal detector scan, where I accidentally took out one of the ropes separating the line, we finally entered the part of the venue where they sell you overpriced, trendy beverages. They sell you with the buzzwords "from local farms," which means it tastes better, so it's now five dollars more. My mother went to the bathroom, and my dad and I hit the merchandise table. The line was split into two. I was in one, my dad in the other. My dad split us up because he wanted to see who would get there first. He promised to keep talking with me. He didn't; he was chatting with two men about Wilco and Wilco's things.
To be honest, I was excited about the concert but was also anxious about how loud it would be, and the two strong emotions canceled into a strange apathy. My dad, though, was the opposite. He was super excited, smiling the whole time as he wore his Jeff Tweedy t-shirt. Waiting in line wasn't bad. I observed the people in the venue and noticed that everyone was white. Hipsters to people in their forties and fifties. The teenager was a minority. I counted around three kids my age who were ecstatic or miserable seeing this band.
My mom came out of the bathroom, and I had won the race to be the first to reach the merch table. My dad went into the line and bought four overpriced t-shirts and a tote bag because my mom complained about not wanting to carry all of it, even though I held the tote bag filled with the shirts all night.
After some conversion, Mom and Dad fell for the trap. They bought the overpriced drinks. They offered to buy me a Coke I refused because I wouldn't let my parents be ripped off from a soda.
The show started when we were getting our tickets scanned. The band members singing on stage each had either a guitar or bass. One dude on a sound effects board would come out every once in a while. A person with long greasy hair, who I couldn't tell was a man or a woman, was on the drums hitting them perfectly. The band was covered in a layer of grease obtained from sitting in a tour bus for hours traveling across the southeast. The band played the first three songs of their set. The speakers were so loud I couldn't make out much of what they were saying. The lyrics were muffled by the screeching guitars and pounding drums, every other song ending in a massive amount of ear-piercing feedback. I only recognized three songs in the whole set.
The show itself was interesting. The leading man of Wilco, Jeff Tweedy, handed out a trophy to a person in the pit's front row, dubbing them "the best audience member." Before he did that though he asked if maybe he should give it to someone in the back row, and the spotlight shone on the center of the seats. Someone held up their baby, which I called a Wilco baby. During the show, I was doing a weird rocking thing. I had no idea why I was; I don't rock back and forth usually from anxiety I usually pick at my face or fidget with my hands, but I guess the rhythm of the music made me rock back and forth. It didn't really occur to me, but it must have made me look more disabled than I already am because a random woman approached my mother and started saying things like, "I'm so happy you could come. We understand how hard this is, and it's so exciting you could make it. This is the hardest job." She then took our picture and sent it to my mom.
I thought the woman knew my mother. Maybe an old friend from a previous Wilco concert. My father had attended six and my mom three in their lifetime. It was possible. But I knew it was because of my strange behavior. The picture she took was good, though.
The lights dimmed, people left, and applause filled the auditorium. People stood and clapped. They wanted an encore. The band obliged and played a four-song encore bringing with them David Trucks. I don't know who David Trucks is. My dad said he was a prodigy guitar player. I only knew who he was cause I saw a man in front of us had his phone out, showing who he was to the man next to him. My parents couldn't see who he was, so I googled it and showed it. My dad asked, "How do you know?" And I responded in a text, "I saw it on that dude's phone." The encore was over, or so we thought, but after more clapping, they played one more five-minute song. Then we left. On our way out, my parents were talking, and they mentioned this was my second Wilco concert. I asked when was the first time I went, and he said when I was a baby. I am also a Wilco baby.